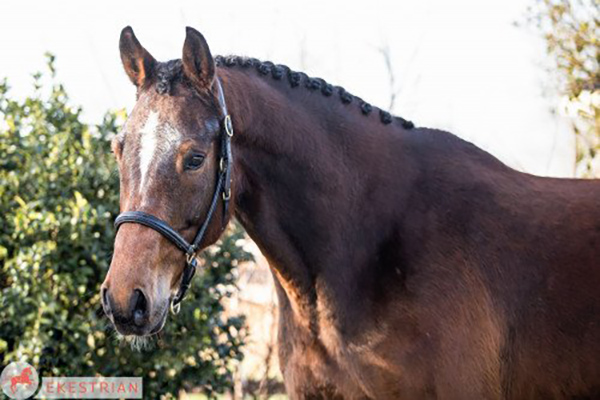 Sister of Hello Forever (1.60 jumper with Scott Brash)
 PRODUCTION
Uyuni has 3 offspring born, the oldest born in 2017.
An embryo out of Uyuni by Cornet Obolenksy sold for 11,000€
DUE FOR 2022: Embryo by KANNAN – this embryo is FOR SALE
ORIGINS
Sire :
Ustinov was named KWPN Stallion Champion in 2004 and in 2015 he was awarded 'Keur' status by the KWPN.
With German rider Caroline Müller, Ustinov competed successfully at international shows such as Moorsele (B), Münster (Ger), Verden (Ger) and Neustadt Dosse (Ger).
Mother:
Inella has produced HELLO FOREVER (1.60 jumper), VAILLANT (1.50 jumper and approved stallion), NO LIMIT (1.45 jumper)
USTINOV
LANDGRAF I
LADYKILLER XX
FOLIA
ZYPRESSE
MARMOR
RHODESIA
SOLEIL
CAPITOL I
CAPITANO
WARTHBURG
KUERETTE
MAESTOSO XX
TAMINO