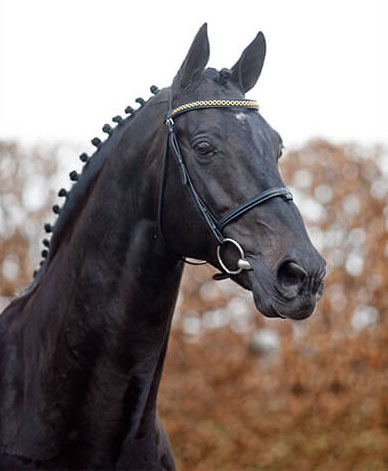 The 2021 Northern Hemisphere breeding season starts on January 1st and ends on July 31st.
Please place your telephone or email orders for semen by 10 a.m FRENCH TIME at the latest!
Shipping fee:
Chilled:
From The Stallion Company centres to Europe: 100€+VAT
From other centres to Europe: 150€ + VAT (Germany, UK, other French & Irish centres)
Frozen:
300€ + VAT (including return of the tank)
Europe-wide fresh semen deliveries are possible within 24 hours. Shipping costs includes the issue of a veterinary health certificate and Priority delivery with DHL/FEDEX. We only send out Priority now. No responsibility can be taken by The Stallion Company for late or non-arrived shipments, and no consequential losses of vets fees or any other costs will be accepted by The Stallion Company.
The following information should be provided in conjunction with semen orders:
• Stallion's name
• Name, phone number, email address, full address of the mare's owner
• Exact shipping address (with phone number and email address), if different from the mare owner's address
• Mare's details (name, UELN, copy of lineage table, age)
(The semen which is supplied may only be used to inseminate the mare specified in the order)
Any semen remaining after the mare has been scanned in foal remains the property of SARL The Stallion Company and must be returned at the buyer's expense by the 01.10 of the current year, unless otherwise agreed with SARL The Stallion Company.
The stud fee is payable prior to the use of the semen. Please remember that embryo transfers are subject to payment of the stud fee in respect of every flushed out embryo. A discount will be granted if several embryos are flushed out. The breeding certificate will not be issued until the stud fee has been paid. The semen supplied to the buyer remain the property of EURL The Stallion Company until payment is completed. If a stallion becomes unavailable at short notice during the breeding season for any particular reason (competition, sickness etc.), we will offer you frozen semen, if possible, or an alternative stallion of your choice. In this case, you will only be required to pay the stud fee of the last stallion used. Stud fees are nonreimbursable. Conditions are live foal guarantee at 48 hours after birth. This condition is subject to a 30 day and 1st October scan. If these are not performed, and any problem is found later, the live foal guarantee will be invalidated. It is to your benefit (and your mare's!) to have these scans done.